Program Overview
The PAH Initiative and United Therapeutics are excited to bring you the PAH Today National Broadcast Series of virtual events intended for adult patients with pulmonary arterial hypertension (PAH) and their caregivers.
Advancements in the care and treatment of PAH are improving the lives of those impacted by this life-threatening disease. The National Broadcast Series includes insights and perspectives on today's approaches to managing PAH from nationally recognized PAH healthcare providers. Join patients and caregivers across the nation to hear current considerations in the care of PAH.
VIEW THE ON-DEMAND BROADCASTS

Functional Class: One Piece of the PAH Puzzle
August 14, 2021
With all of the recent advances in PAH care, it is important to stay informed to make sure you're doing all you can to feel the best that you can. Functional Class is an assessment of the PAH symptoms you experience when doing everyday activities. Your healthcare provider uses this and other assessments to predict your 5-year survival and help determine your treatment plan. Join us for the first of 3 PAH Today broadcasts to hear PAH experts explain the important role you play in determining your Functional Class.
VIEW THE ON-DEMAND BROADCAST

Choosing a Healthier PAH Lifestyle
September 25, 2021
When you are living with PAH, it's important to know how daily lifestyle choices can affect your health. In this presentation of PAH Today, we'll be discussing the science behind the lifestyle recommendations you've heard from your healthcare provider. PAH experts will discuss how nutrition, exercise, and other lifestyle elements impact your body and your disease so you can take steps to positively impact your overall health.
VIEW THE ON-DEMAND BROADCAST

Echo: Getting to the Heart of the Matter
October 9, 2021
With PAH, changes in your heart are happening before you notice changes in your symptoms. But now, with new and more widespread uses of noninvasive assessments, it's possible to find these changes in your heart earlier, giving your healthcare provider a better picture of your PAH disease status. This means that you and your healthcare provider may be able to take action before your symptoms get worse. Join us for the final installment of 3 PAH Today broadcasts to learn all about new ways PAH experts are monitoring your heart with the noninvasive Echo.
VIEW THE ON-DEMAND BROADCAST
Featured Speakers
Lana Melendres-Groves, MD
Vice-Chair, University of New Mexico School of Medicine
Office for Diversity, Equity and Inclusion
Associate Professor, Department of Internal Medicine
Medical Director, Pulmonary Hypertension Program
Pulmonary & Critical Care Division
University of New Mexico, Albuquerque, New Mexico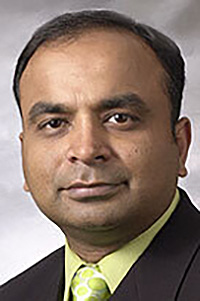 Vijay Balasubramanian, MD, FCCP, MRCP (UK)
Clinical Professor of Medicine, CRMC/UCSF
Division of Pulmonary and Critical Care Medicine
Founder and Medical Director
UCSF Fresno Pulmonary Hypertension Program
Fresno, California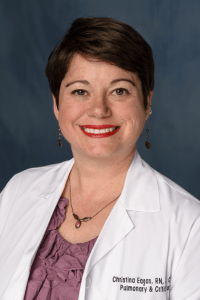 Christina Eagan, DNP
Clinical Nurse Practitioner
Assistant Director of Research
Division of Pulmonary, Critical Care & Sleep Medicine
University of Florida Gainesville, Florida
Anjali Vaidya, MD, FACC, FASE, FACP
Co-Director, Pulmonary Hypertension, Right Heart Failure & CTEPH Program
Associate Program Director, Cardiology Fellowship
Temple University Hospital
Associate Professor, Medicine, Lewis Katz School of Medicine
Temple University, Philadelphia, Pennsylvania